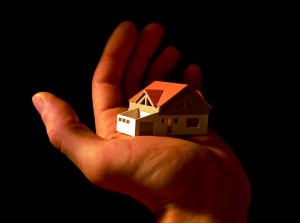 I always wondered what really happened at my house when I left my animals home alone for hours at a time. I knew there'd be more benefits than just catching the culprit responsible for shredding the carpet. What I didn't know was all the factors that go into selecting a system that would be best for my needs.
Did you know you can put a camera nearly anywhere in your home and view that camera from your office computer or smartphone? And do it pretty affordably? My impression of surveillance systems has certainly changed; they can be very useful for homes large and small.
Home surveillance systems can give you peace of mind when it comes to keeping an eye on things while you're at home or away. Before you buy, decide what you want to see and where you want your cameras. Do you want cameras to see in darkness? Do you want to view cameras while away from home?
Once you've got an idea of what you want to monitor, you'll need to consider cameras, software and video storage. Your budget will also play a huge factor in this decision.
There is a system out there for everyone. If you want just one or two cameras to monitor your pets or see your sleeping baby, there are simple systems to meet those needs. If you're looking for a mid-level system for your home or small office, you have a different set of needs.
Software & Storage Options
Consider software and storage options first, because many newer affordable cameras are bundling easy to use "cloud-based" services for a small monthly fee. The camera uploads images to a secure website where you can log-in to view and store your video clips and images for a specific period of time. This is by far, the easiest way to go, but it depends on your needs.
A digital video recorder (DVR) can store days of video on its hard drive. These dedicated devices have camera control, image search and can be connected to a monitor for viewing footage. DVRs have been the most popular choice for recording activity, but they can be pricey and may not be necessary if you just want to view and record one or two cameras.
A PC can be used for small surveillance systems along with surveillance software. Be sure you have a large hard drive, a separate storage system or an FTP site for files or you may not have enough space to record and store. There are some excellent downloadable surveillance software packages available – most com in under $70; some are even free.
Free Surveillance Software
Look at Yawcam and Vitamin D, they are basic, easy to use, and free. Both support live video streaming, still shots and camera motion detection. Yawcam includes FTP image uploading for safe storage.
Vitamin D manages a single camera and offers searchable thumbnails and color coded search frames. It has unique video clip rules that can detect unknown objects or people, and can even detect loiterers. It will record, send an email or play a sound when a video clip rule is broken.
Low-Cost Downloads
If you want more features, WebCam Monitor by Deskshare allows you to monitor, preview and record one camera at a time. It's ideal for monitoring a small area such as a home office or playroom.
WebCam Monitor has motion and audio detection and starts recording immediately. It sends you email alerts, and can even trigger an alarm. If you're going to use multiple cameras, check out Security Monitor Pro by Deskshare.
Another product worth looking into is Willing Webcam by Willing Software. It lets you stream live video or time-lapsed images from your cameras to your web site. It records when it detects motion and sends email, text or image alerts to your smartphone. Remotely view and control cameras while you're away from home and archive images safely via FTP upload.
Cameras
Do you want to see what's happening at night? Cameras with built-in infrared sensors can capture images in darkness and are great for use both indoor and out. They don't need an external light source since the camera provides its own. If you don't use an IR camera, you'll have to make sure there is enough light, day and night, to ensure the cameras can capture clear images.
One of the most important things to consider when choosing a camera is image quality. If you aren't able to clearly identify the person's face, a surveillance system does little to help you. Not only do you want to see what's happening, you want to see who's doing it.
Camera options can be overwhelming, but the key things to look for include image resolution, low light capabilities and viewing angle. Image quality varies depending on the type of camera, location, lighting and other factors. Choose a camera based on where you'll be putting it. A camera with a wider viewing angle will allow you to see more area in your picture.
Will you go with wired or wireless cameras? Wired cameras are more reliable and in most cases, the wiring can be done in a majority of homes with an accessible attic. Outdoor wiring can be run through conduit which can be painted over. Wireless cameras work best indoors and may require additional hardware like signal boosters. Be sure to do your homework on cameras, it will pay off in the end.
Quality surveillance systems can be put together cost-effectively, but can also run several thousands of dollars depending on the number of cameras and other hardware needed.
A little information can go a long way. Once you have a clear understanding of what you want your system to do, look for additional features that will help simplify your life. If your system is too complicated, there's a good chance you won't use it as much as you think. Then sit back and capture sinister activity, such as a prowler or those crazy animals.